Skid Steer Forestry Disc Mulcher Specs
60" fully machined disc – no welding on disc.
150cc motor requires 32-44 GPM, 3200-5000 PSI.
200cc motor requires 45-60 GPM, 3200-5000 PSI.
3/8″ thick deck & reinforced sides.
Teeth on top, side & bottom of blade.
1″ thick hinged deflector.
Throws material away from the machine.
Allows below ground cutting.
Skid Steer Forestry Disc Mulcher Attachments Extra Protection
Our Skid Steer Forestry Disc Mulcher attachments are powder coated and all hoses come with protective sleeves to give the attachment the best protection. All CID attachments are warranted to be free from defects in materials and workmanship for a period of 12 months. This warranty starts from the initial sale, lease or rental date. For full warranty information you can click here. → Warranty Information Page
Skid Steer Forestry Disc Mulcher Specs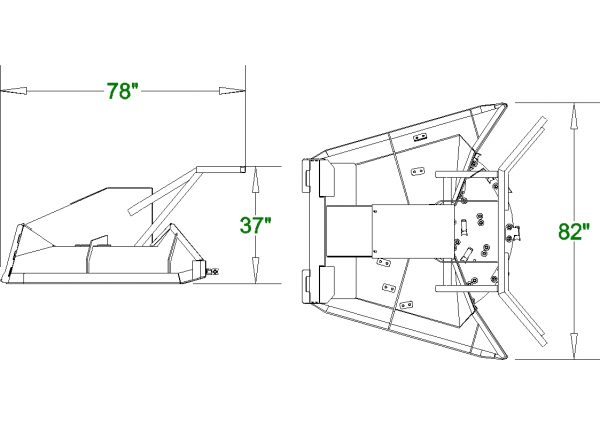 Skid Steer Forestry Disc Mulcher – By CID Attachments